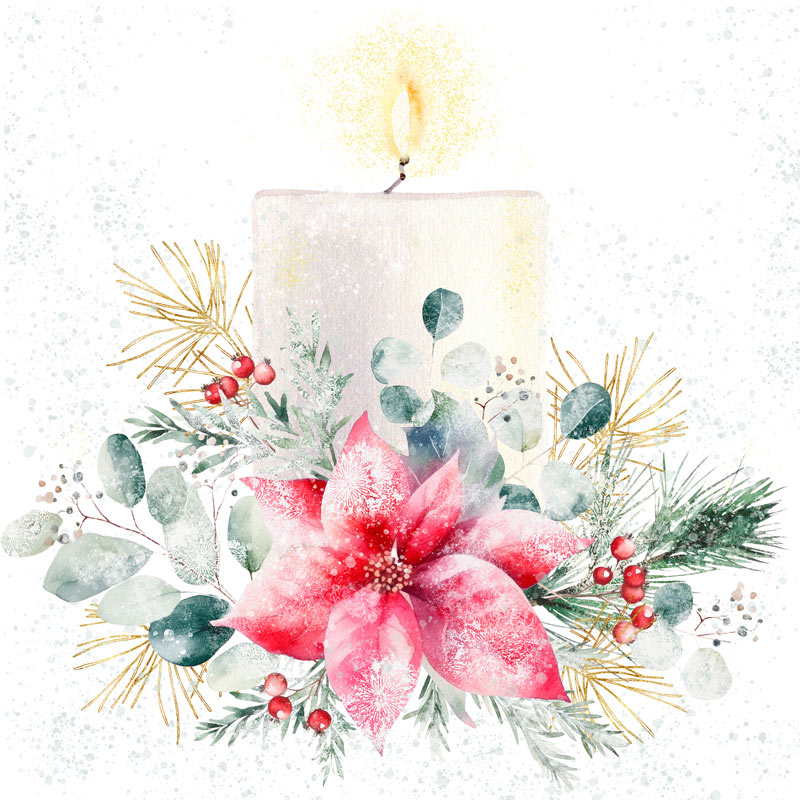 NEW!
December 5th @ 10:00 AM and 7:00 PM
"Light a Candle" , in Mixed Media w/ Watercolor
A striking pink poinsettia rests in a spray of soft green and metallic gold foliage.  Add a glowing candle to illuminate the winter days. Get the details on the Current Online Classes page.
Subscribe to my LaureArt Membership on Patreon and get advance notice of all upcoming events.  My Wild Roses tier members enjoy free live online classes, bonus content and more!  CLICK HERE for details.
Tuesday, December 5th @ 10:00 AM and 7:00 PM  (Eastern Time US/CAN)